Capture
All organizations are dealing with more data than ever before. You need a solution to help capture and categorize the avalanche of information you need to be efficient and effective.
The only way to deal with this data is by implementing advanced information management solutions that enable you to capture, store, process, and analyze data effectively. These solutions include tools such as electronic paper capture and business process automation. Electronic paper capture involves scanning and digitizing paper-based documents, making them accessible in electronic form for storage and processing. Additionally, companies are using advanced analytics and artificial intelligence tools to analyze and extract insights from large datasets, enabling them to make data-driven decisions and gain a competitive edge. By implementing an advanced information management solution like Therefore™, companies can effectively manage the vast amounts of data they generate and use it to drive business success.
The benefits of electronic paper capture go beyond simply digitizing paper documents. By making documents searchable and easily accessible in electronic form, businesses can save time and improve productivity. Documents can be indexed and organized by date, type, or other metadata, making it easier to find what you need quickly. In addition, electronic paper capture allows for more secure document storage, with the ability to set access controls and permissions for sensitive documents. Electronic paper capture is particularly useful for industries that generate a large volume of paper-based documents, such as healthcare, legal, and finance.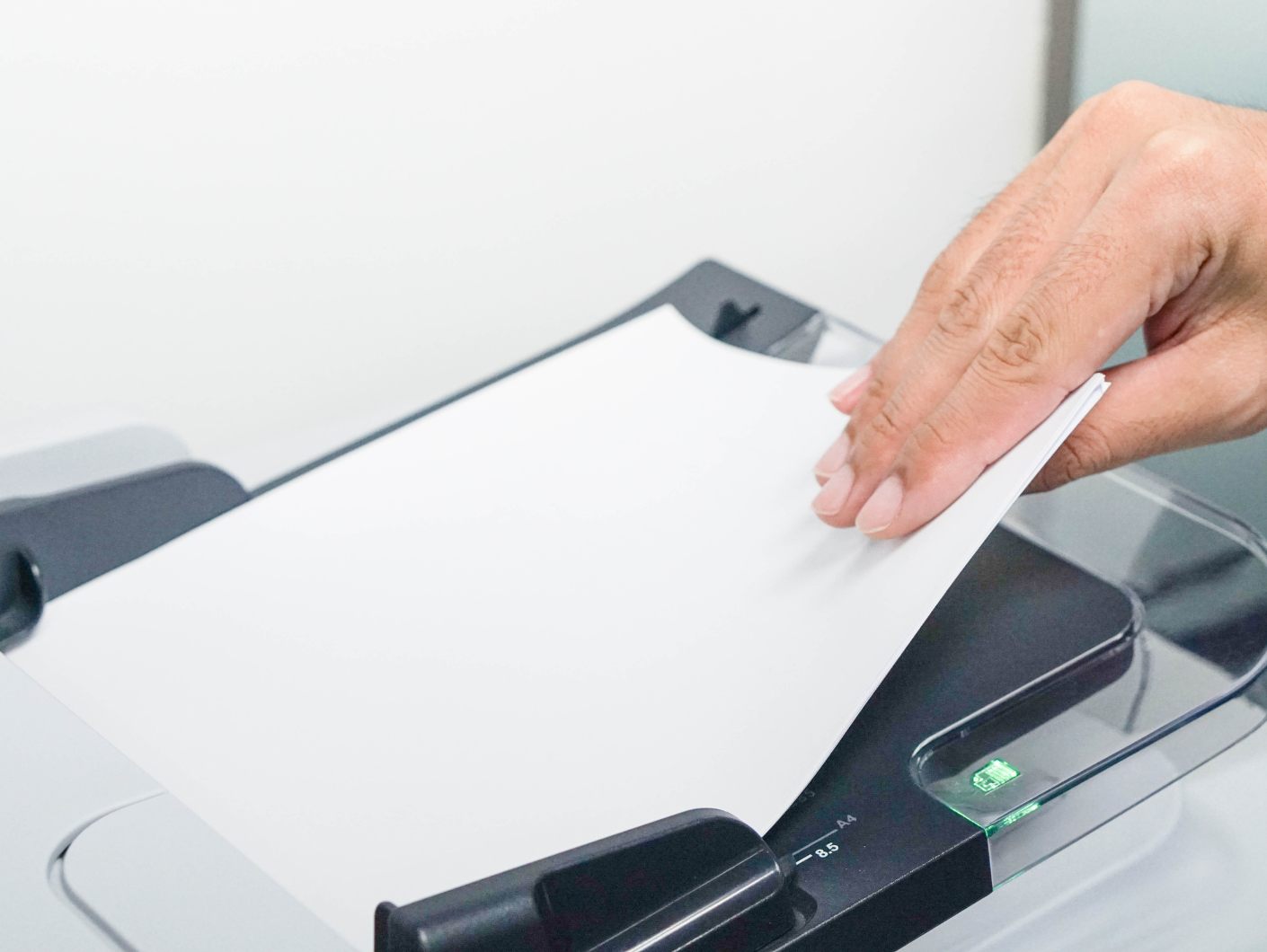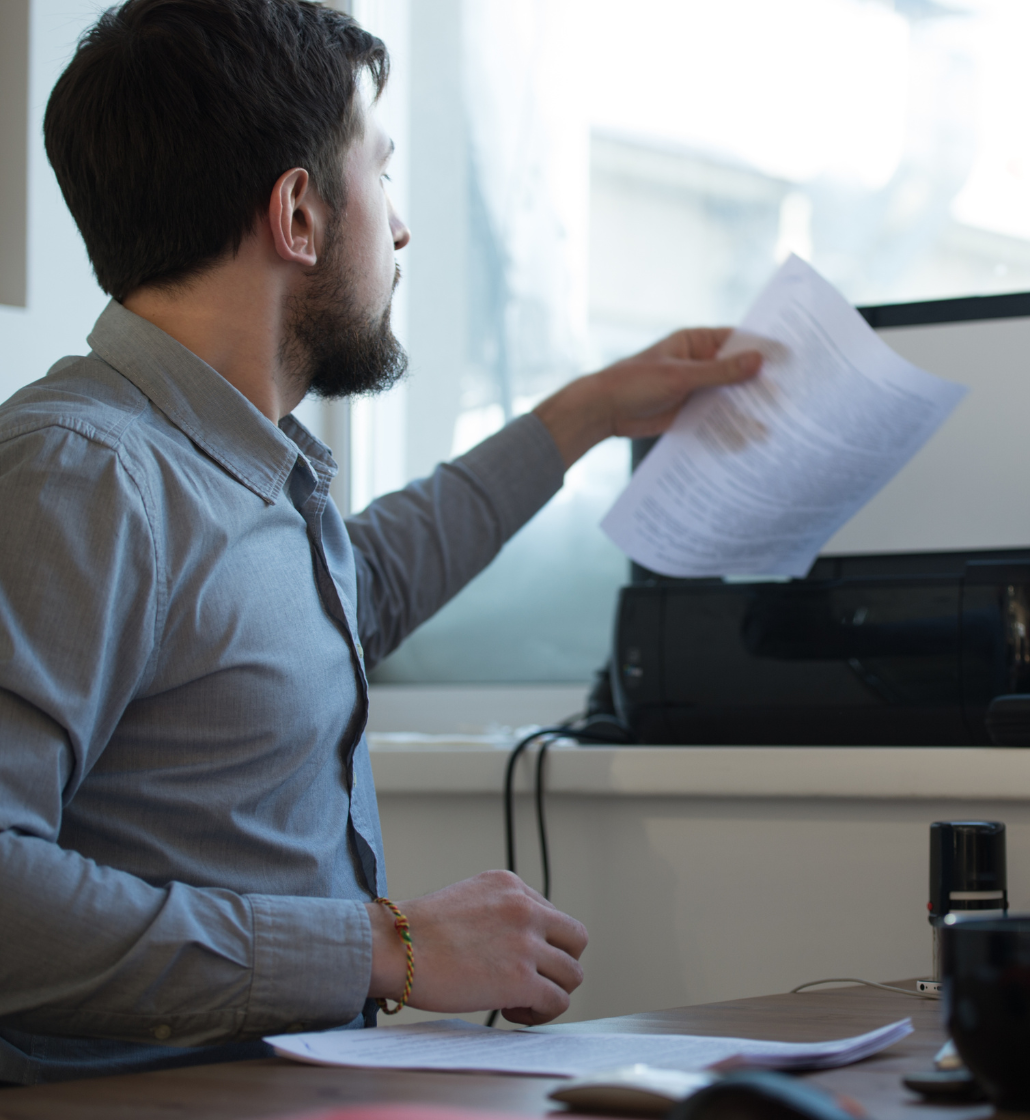 Therefore™ offers a wide selection of tools to help capture, organize and manage your information.
Therefore™ Capture Client
Therefore™ Content Connector
Therefore™ Document Loader
Therefore™ Smart Capture
Therefore™ MFP Application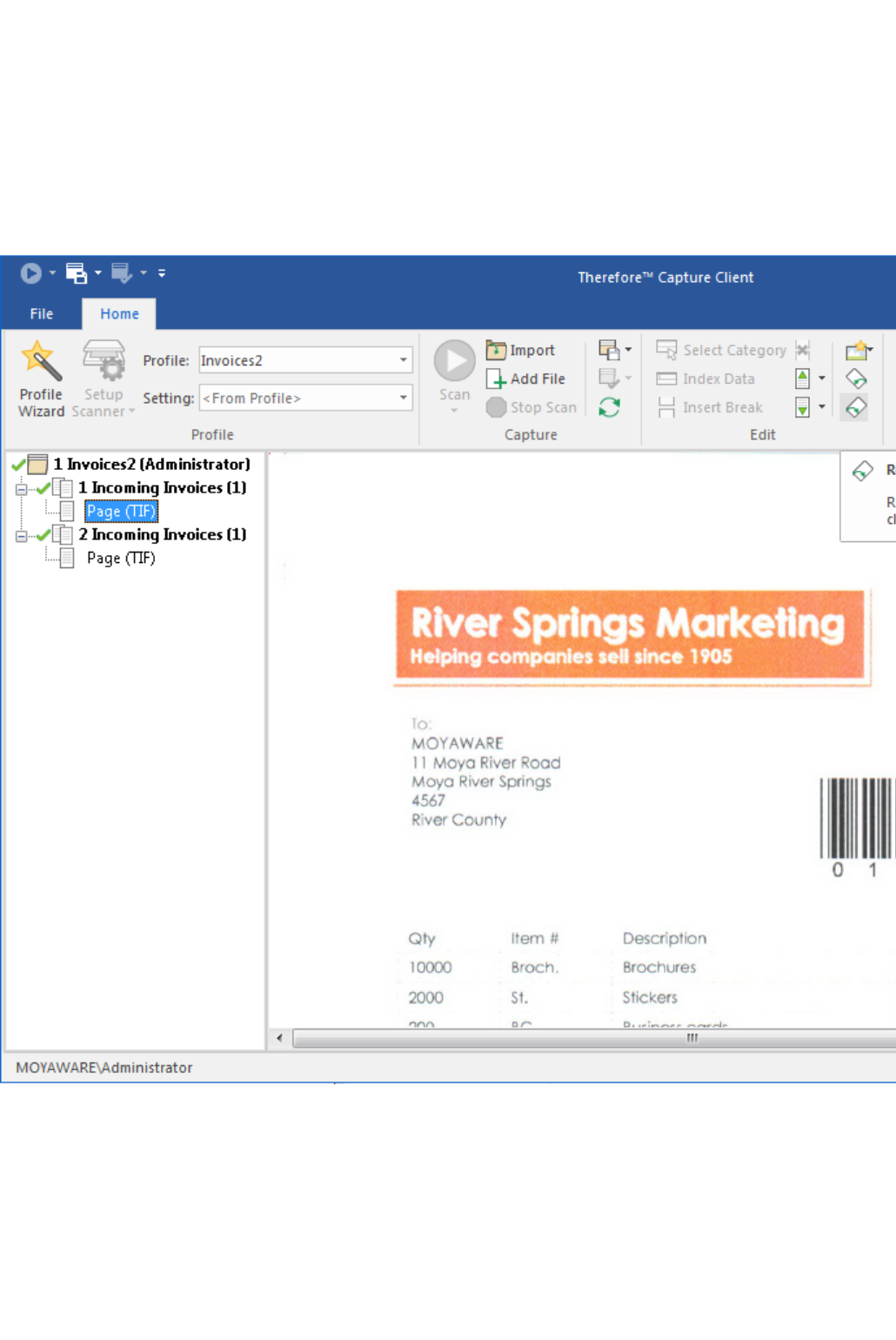 Therefore™ Capture Client
Paper documents can be scanned and recognized using the Therefore™ Capture Client. Even large batches of documents can be easily imported and indexed using barcodes or Zonal OCR recognition for automatically capturing index data.
Perhaps you'd like to scan in your documents on an MFP and use the Therefore™ Capture Client to index and save them. No problem – simply save your scanned documents to a watched folder, where they will then be picked up and processed by the Therefore™ Capture Client.
For more complex scanning needs, such as automatic recognition of document types or even invoice suppliers, we support integrations with advanced scanning solutions by IRIS. We also have a connector for Kofax Capture.
Sit back, relax, and let Therefore™ take care of the work of classifying your documents!
Therefore™ Content Connector
The Therefore™ Content Connector is a multi-functional tool which lets users capture a wide range of electronic information and save it securely in the Therefore™ archive. Documents created by other ERP or CRM systems can be saved to an input folder, where they will be picked up and processed by the Content Connector. Furthermore, Mailbox Monitoring can automatically save emails from a certain mailbox into Therefore™. These documents can also be configured to automatically start a Therefore™ workflow once saved.
Learn more about the Therefore™ Content Connector
Therefore™ Document Loader
The Therefore™ Document Loader allows batches of documents to quickly and easily be saved to Therefore™. This simple tool is included in all versions of Therefore™ and is a popular option for importing fixed, as opposed to dynamic, batches of documents and their associated metadata. It's often used during implementation when documents and data are migrated into the Therefore™ system.
The Document Loader is a simple and economical tool to get documents saved in Therefore™!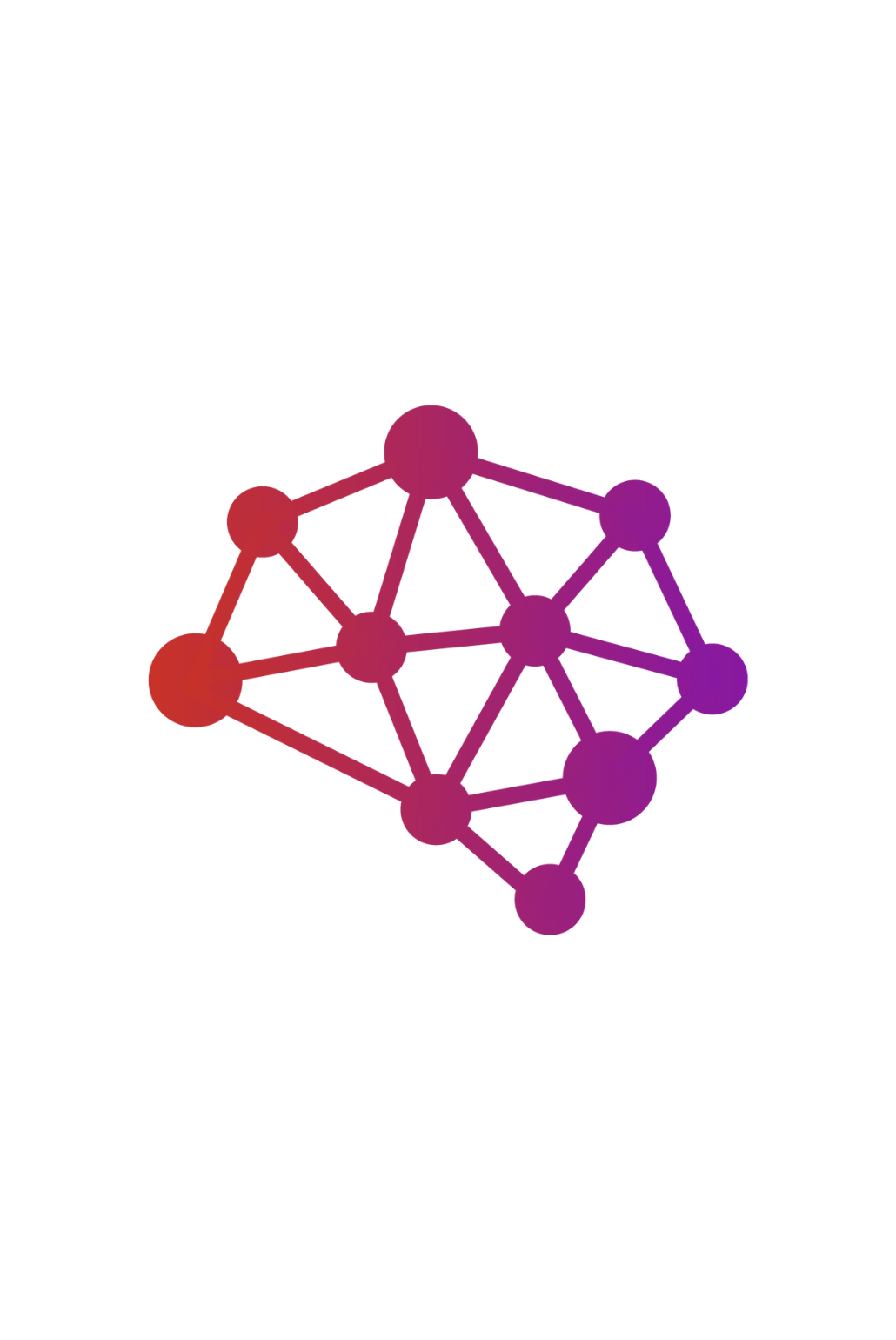 Therefore™ Smart Capture
Therefore™ Smart Capture extracts data from invoices using AI. It can process a high volume of invoices quickly through automation. It boosts employee productivity and efficiency while decreasing errors caused by manual work. Smart Capture is a cost-effective approach to streamlined invoice processing.
Simply save the invoice to a Therefore™ category. The workflow will take care of the rest, ensuring an efficient, streamlined process. The workflow uploads the invoice to be processed and recognized. Moments later, users can review the captured index data for quick and easy data validation. Because Smart Capture is AI-based, human validation helps the system increase its accuracy and ability to understand new layouts over time. Once validated, invoices can be further processed using Therefore™ workflows for increased efficiency.
Learn more about Therefore™ Smart Capture
Therefore™ MFP Application
More ad-hoc scanning scanning scenarios are well served with the Therefore™ MFP App.
Therefore™ MFP Scan allows users to scan, manually index, and then save documents directly to Therefore™.
Similar functionality is also possible via connectors for eCopy ShareScan and uniFLOW.
The MFP application is a great companion to your Therefore™ system and Canon multi-functional device.
Learn more about the Content Connector
Our webinar, All About the Content Connector, explores how it can help businesses of all sizes increase the accuracy, speed, and efficiency in saving and processing documents.
View webinar