Reporting
Businesses and organizations that fail to embrace data-driven decision making risk falling behind their competitors.
Information management software can be a powerful tool for reporting and business analytics. The ability to collect, store, and analyze data can provide insights into business performance and opportunities for improvement. One key advantage is the ability to gather data from multiple sources and present it in a centralized location. This can eliminate the need for manual data entry and reduce the risk of errors.
Therefore™ makes it easier than ever to access the key analytics of your business processes.
Analytic information is vital for a company's economic success and helps detect certain flaws or bottlenecks that need to be improved. Maximize the use of your Therefore™ system by getting real time analytics for all your business processes.
Get the information most interesting to you, such as invoice processing time, sales reports, and more. It's possible to receive information on the performance of workflows, including the number of invoices processed each week or month, the average processing time for a workflow, and the number of instances processed by each user.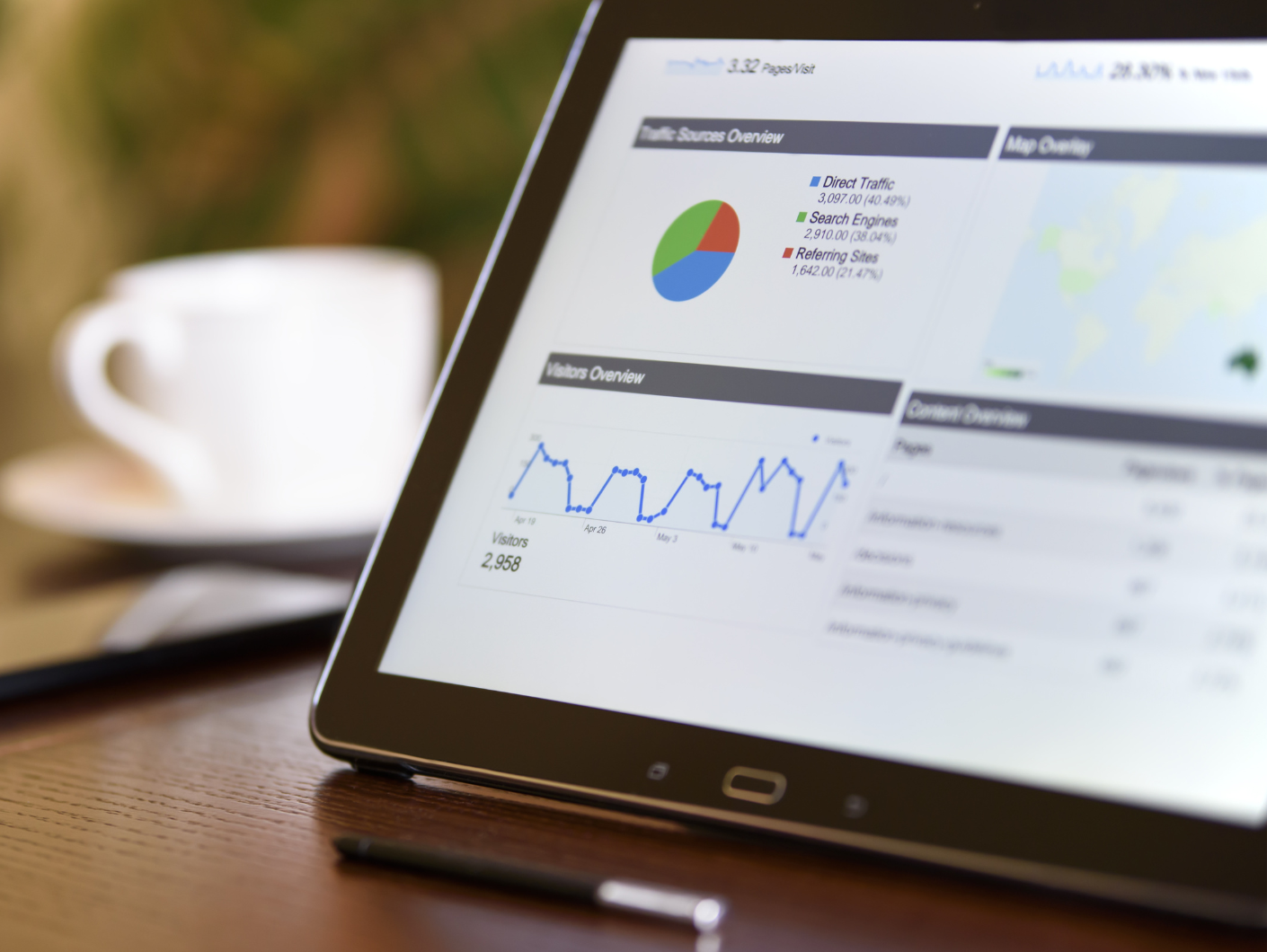 Therefore™ offers 3 distinct modules to make the most of your analytical data.
Customizable, built-in dashboards in the Therefore™ web client.
An integration with Microsoft Power BI, a cloud-based analytics platform which provides real-time, interactive data dashboards that are simple to configure and use.
A fully-fledged SQL reporting module for highly customized and detailed reports for long-term storage.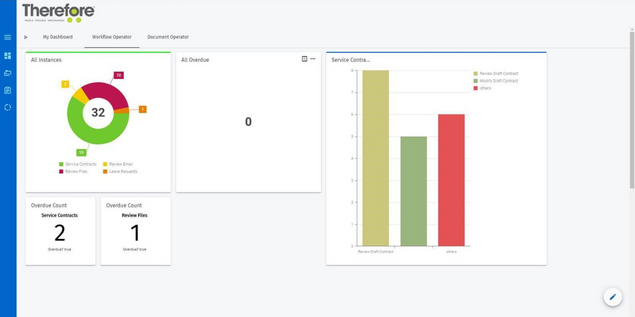 Dashboards
– Many types of data points and functions to choose from, such as number tiles, graph tiles, workflow inbox, quick-save and quick-search.
– Easy to set up and customize in a grid system that lets you choose the order, color, size, and position of your various data points.
– Create different dashboard views for different users or groups, and share these throughout the organization using built-in permission controls.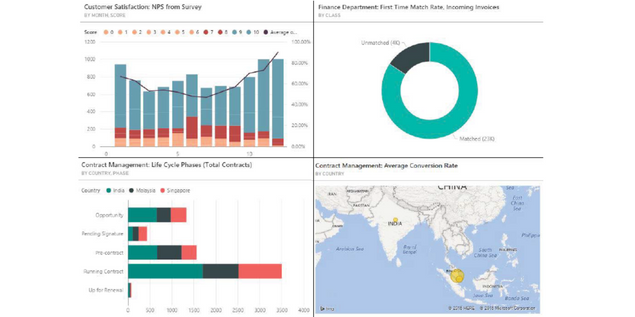 Integration with Microsoft Power BI
– Generate reports based on index data or workflows
– Upload data to the Power BI cloud
– Configure data dashboards using the powerful design tools in Power BI
– Share customized dashboards with other users across your company
– View dashboards on mobile devices using the Power BI app
– Embed a Power BI dashboard directly in the Therefore™ Navigator
– Have instantaneous, uncomplicated access to data; anytime, anywhere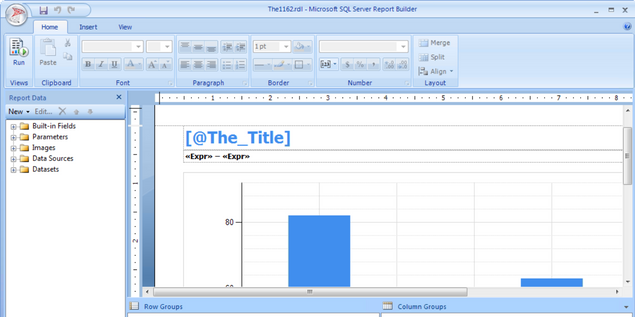 SQL Reporting
– Generate reports based on index data or workflows
– Schedule reports to be automatically generated and saved to Therefore™ at specified intervals
– Customize your reports with Microsoft SQL Report Builder
– Visually tailor reports to fit your company's look and feel
– View reports, edit parameters, create ad-hoc reports and save them from the Therefore™ Navigator
Learn more about Reporting
Our webinar Easy Reporting in Therefore™ offers an introductory overview of reporting features including dashboards in the Web Client, Power BI, and SQL Reporting.
View webinar