Manufacturing
"Therefore has been beneficial to Weastec because it has allowed us to go to a more electronic system. The user interface is very friendly; it's simple to navigate to move between documents and workflow processes. We no longer have to send physical documents to and from departments to get authorizing signatures."
Manufacturing is the backbone of the global economy, providing jobs, creating value and stimulating development in countries around the world.
Information management software has become an essential tool for the manufacturing industry, helping manufacturers improve production efficiency, facilitate better communication and collaboration, improve quality control processes, and reduce costs to improve profitability. With the right software in place, manufacturers can gain a competitive advantage in a rapidly evolving market by responding quickly to changing customer demands, optimizing production processes, and making data-driven decisions to improve business performance.
There are numerous approaches to improving efficiency in manufacturing facilities; Six Sigma/lean manufacturing, Kaizen, GMP, JIT, and more, but no matter what approach (or combination of approaches) your team uses, Therefore™ can help you meet your goals.
Keep a Clean House: Therefore™ keeps documents within "reach," whenever and wherever you need them, while simultaneously maximizing desk and floor space by clearing areas of desk trays and file cabinets.
Eliminate Wasted Time: Making documents easy to find reduces time, and automated workflows do to! Route documents that need approval to the right person (or people) and stop chasing people down for signatures.
Standardize: Therefore™ takes away the guesswork through workflows that can properly and automatically route documents to the correct people, as well as standardize administrative processes such as what happens when a new order come in.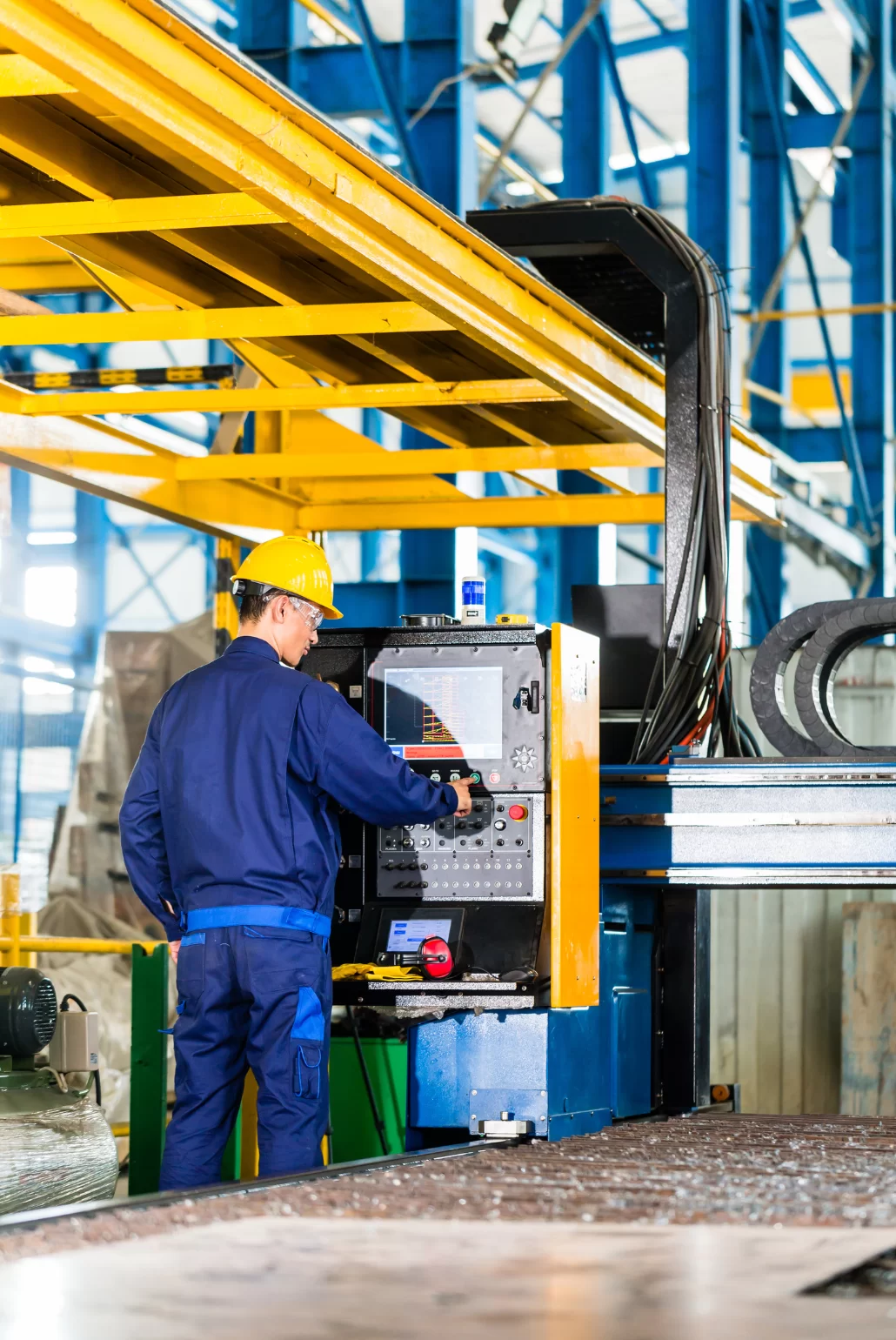 Communication and collaboration

An important benefit of Therefore™ for the manufacturing industry is its ability to facilitate better communication and collaboration between different teams and departments. Manufacturing involves a wide range of activities, from product design and development to supply chain management and logistics. Therefore™ can help ensure that everyone involved in the production process has access to the same data and can collaborate more effectively to achieve common goals.

Improve quality control

By providing real-time insights into production data, Therefore™ can help manufacturers identify quality issues early on in the production process, allowing them to take corrective action before defective products are produced. Additionally, Therefore™'s reporting and BI capabilities can help manufacturers track quality data over time and identify trends that may indicate larger quality issues that need to be addressed. Therefore™ has seen strong use by the industry as a key component of QMS (quality management systems).

Improve the bottom line

Therefore™ can help manufacturers reduce costs and improve profitability. By providing real-time visibility into production processes, Therefore™ can help manufacturers identify areas where costs can be reduced, such as through better inventory management or more efficient use of resources. Additionally, Therefore™ can help manufacturers track key performance indicators (KPIs) such as production costs, sales, and margins, and use this data to make better decisions about pricing, product development, and overall business strategy.
Therefore™ in Action
Automation – the closest you can get to buying time
Capture and retain important customers by wowing them with quick turnaround.
Workflows automatically route invoices to the correct employee or manager for approval; clear deadlines and escalation paths ensure reporting is finalized on time.
Accessibility
Don't waste time looking for documents – Therefore™'s full-text search makes it easy to find what you need, so you can be prepared for anything.
Computer, phone, or tablet; office, home, or in-between, Therefore™ is accessible anywhere, anytime you need it.
Archived documents can be found, read, and processed on the go using the Therefore™ Mobile App without taking the documents out of the system for faster approval and processing.
It works better when it works together.
Our integration with popular ERP solutions like SAP and Microsoft Dynamics, and the possibility to integrate with other systems via REST API guarantees all your information is easily accessible.
The REST API empowers you to integrate with myriad ERP and MES solutions that offer this possibility such as SAP ME, IQMS, Plex, and Aptean.