Mobility
Flexibility and reactivity are critical for businesses in today's fast-paced and ever-changing environment.
With the rise of mobile devices and applications, businesses can now access information and collaborate on projects from virtually anywhere in the world. This has opened up new possibilities for remote and hybrid working models, enabling employees to work from home, on the go, or in the office as needed. This level of flexibility not only enhances productivity but also improves work-life balance, reduces overhead costs, and attracts and retains top talent. Additionally, the ability to access business applications and data on mobile devices improves communication, decision-making, and customer service, as employees can respond quickly to inquiries and resolve issues in real-time.
Up Your Remote Working Game with Therefore™!
Therefore™ Go: Your Documents in the Palm of Your Hand
Stay mobile!
THEREFORE™ GO APP

Find, view, and save documents including pictures

Process workflow tasks

Update index data

Available for free on Android and iOS
THEREFORE™ ON THE WEB

Access Therefore™ from anywhere through a web browser

Find, view, and save documents of all types

Process workflow tasks

View custom reporting dashboards
Learn about mobility with Therefore™
Our webinar on Mobility with Therefore™ goes in-depth on how Therefore™ can helps your business become more mobile, agile, and competitive.
View webinar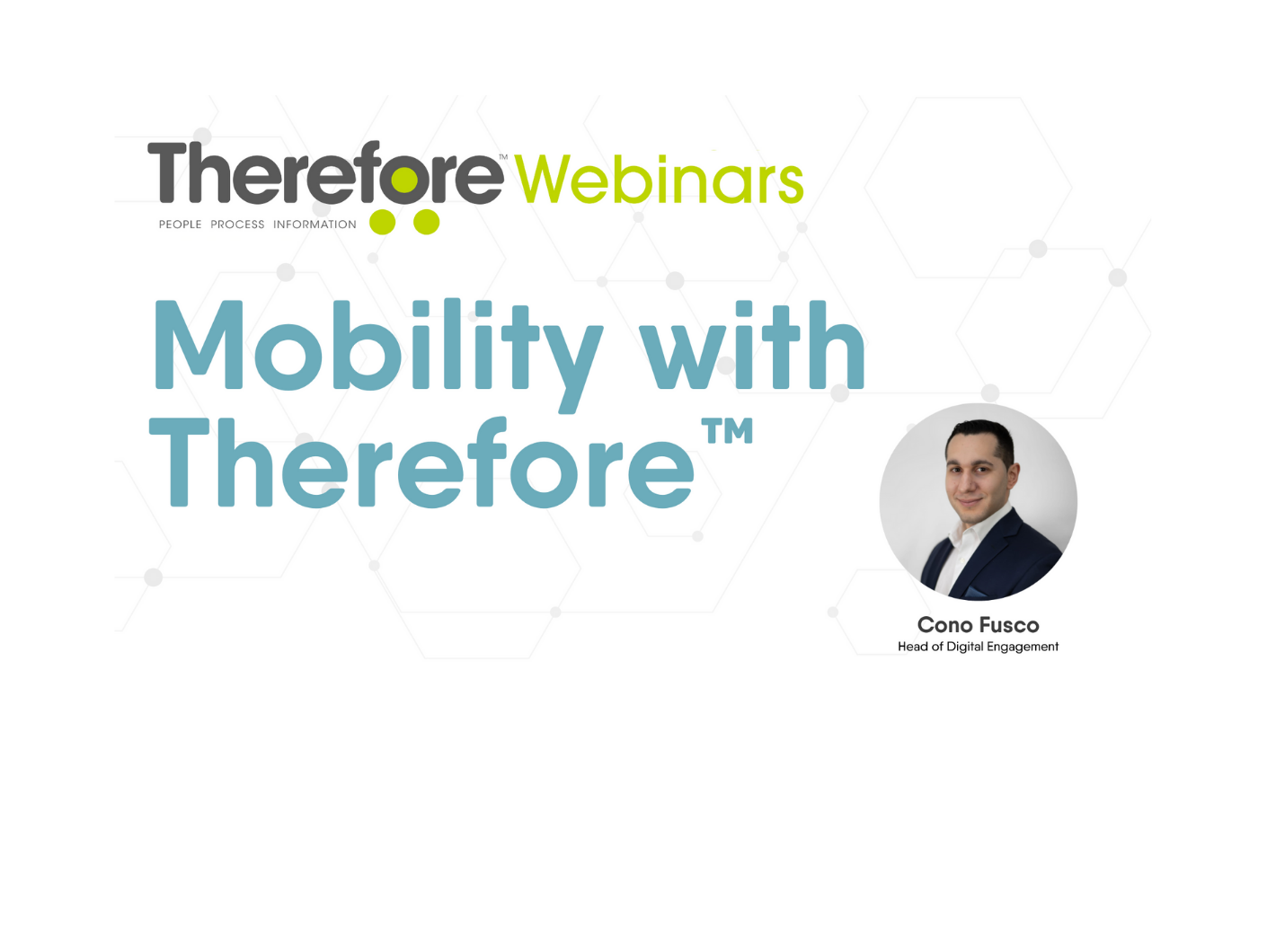 Learn about Remote Working and Business Continuity
Our webinar on remote working and business continuity explores the benefits of a remote workforce, how to adapt your business, and of course, how Therefore™ can help you in this transition
View webinar