Human Resources
"They tailored what we needed in the system. It included extensive coverage of our applications, our candidate workflow, what we would like to store, what things we wanted automated."
The heart of a successful company lies in the productivity and engagement of its people.
Information management software has become an essential tool for HR departments, helping them improve efficiency and accuracy, enhance employee engagement and retention, comply with regulatory requirements, and make better data-driven decisions. With the right software in place, HR departments can gain a competitive advantage by developing and implementing more effective HR strategies that drive business success. Therefore™ gives HR departments the tools they need to effectively manage their employees. By automating and streamlining administrative tasks, HR staff have more time to focus on strategic goals.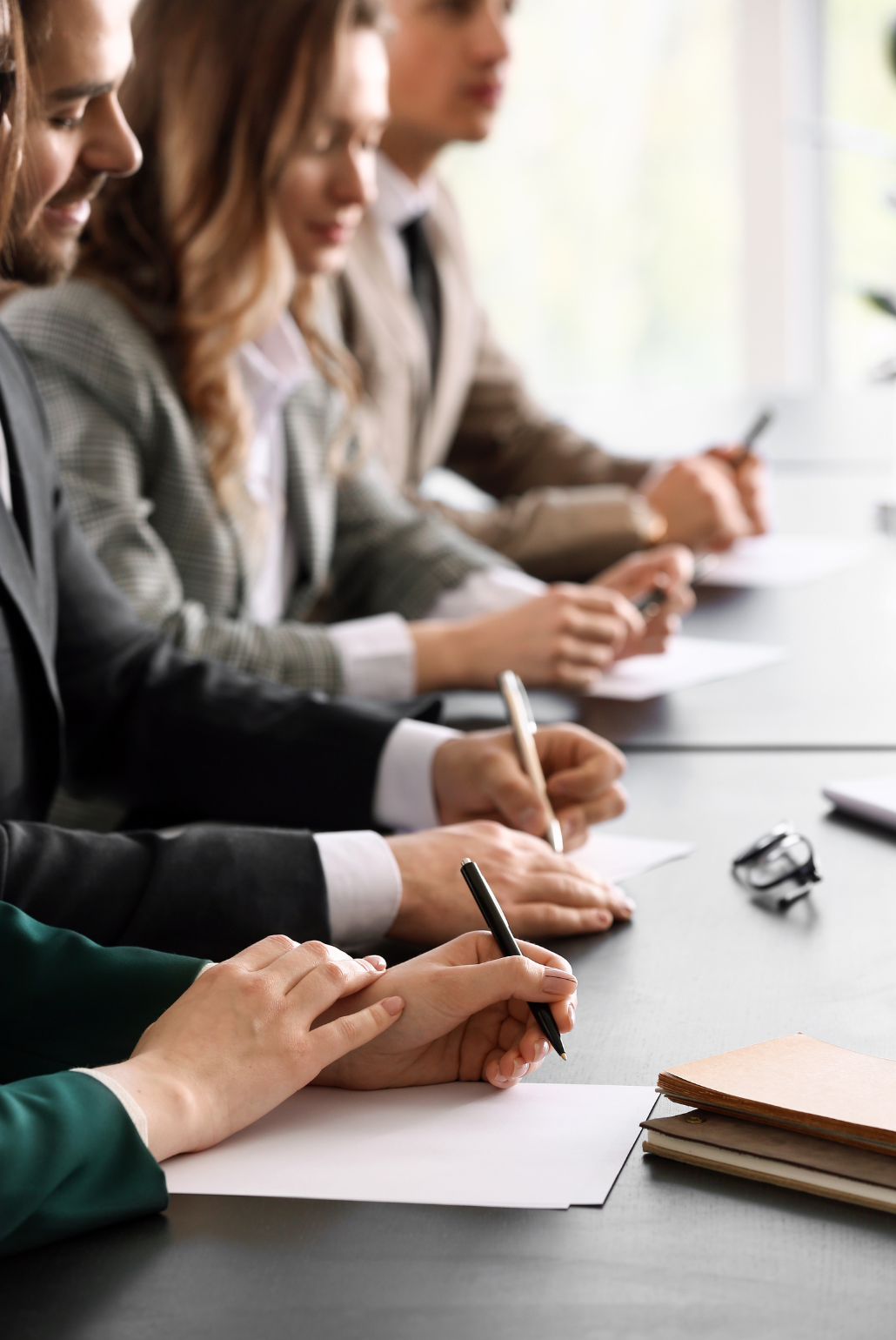 Improved processes

Therefore™ can automate many of the administrative tasks every HR department encounters, such as tracking employee hours and attendance, managing benefits enrollment and administration, handling performance reviews, and new employee onboarding. By automating these tasks, Therefore™ can help reduce the administrative burden on HR staff, allowing them to focus on more strategic initiatives.

Employee engagement and retention

By providing employees with self-service access to HR information and resources, Therefore™ can help improve the employee experience and foster a sense of ownership and control over their employment. Additionally, Therefore™ can help HR departments track employee satisfaction and engagement metrics, identify areas for improvement, and develop targeted retention strategies.

Compliance and risk mitigation

Therefore™ can automate compliance-related tasks such as tracking employee certifications and licenses, managing time-off and leave policies, and maintaining accurate employee records. By automating these tasks, Therefore™ can help ensure that HR departments remain compliant with applicable laws and regulations and avoid costly fines and penalties, as well as damages to the company's reputation.

Data-driven decision making

Therefore™ can help HR departments make better data-driven decisions by providing real-time insights into key HR metrics such as employee turnover, training and development, and compensation and benefits. By analyzing this data, HR departments can identify trends and patterns that may indicate underlying issues or opportunities for improvement, and develop targeted strategies to address them. In addition, Therefore™ can help HR departments forecast future resource needs and develop proactive workforce planning strategies to ensure that the organization has the right talent in place to achieve its goals.
Therefore™ in Action
Recruiting
Candidates can apply using a streamlined Therefore™ eForm that collects all relevant data and kicks off a workflow process.
The digital archive maintains a clear overview of all applicant documents, interviews, evaluations, and other details.
Efficient recruiting processes save time, maintain transparency, and allow you to respond to candidates quickly.
Employee Onboarding
Ensure all legal documentation is completed, and necessary provisioning such as IT equipment, work space, and training schedules are in place for a new hire's first day.
Contract Management
Gain a clear accountability and overview of all employee contracts and their statuses. Automate procedures for renewing, signing and cancelling employment terms.
Request Management
Internal forms streamline processes like vacation or leave requests, employee surveys, feedback forms, and more. Automatically link requests or surveys to approval workflows or analytic platforms.
Employee File Management
Securely store all documents pertaining to employees within digital binders for easy access and retrieval. Automate compliance with retention schedules for legally-mandated time periods.
It works better when it works together.
Our integration with Microsoft Office Outlook, SAP, Microsoft Dynamics, and the possibility to integrate with dedicated HRM systems via REST API guarantees all your information is easily available.
Compliance
Flexible and robust permission control ensures that only authorized staff have access to sensitive employee data.
With full audit trail and traceability on document and user actions, companies can meet regulations pertaining to file and data protection.
Data-driven decision making
Scheduled reporting and real-time analytic dashboards allow you to track KPIs like employee retention rates, demographics, survey results, onboarding time, and more.
Therefore™ for HR Onboarding
In this webinar we demonstrate an onboarding process managed by Therefore™.
View webinar