Healthcare
"It's a very simple structure in the way it works. Our medical records team upload or scan information, and then the system archives the information overnight."
Health care organizations, such as hospitals and doctors' offices, are facing ever-increasing demands to improve the quality of their work and manage patient records while cutting costs.
The enormous administrative burden on hospitals to handle all kinds of documentation results in additional costs and time. Eliminating paper and improving access to information via a centralized system can help improve the effectiveness of health care as a whole, reduce administrative costs and increase the services offered to patients by improving privacy and patient care. Information management plays a critical role in the healthcare industry by providing a variety of benefits to healthcare providers, patients, and medical researchers. Therefore™ helps healthcare providers improve their process by saving, storing and managing all patient-related and financial information. We offer solutions from the point of entry to intelligently capture and recognize all types of documents, securely store them, maintain confidentiality, and processes them efficiently using flexible workflows.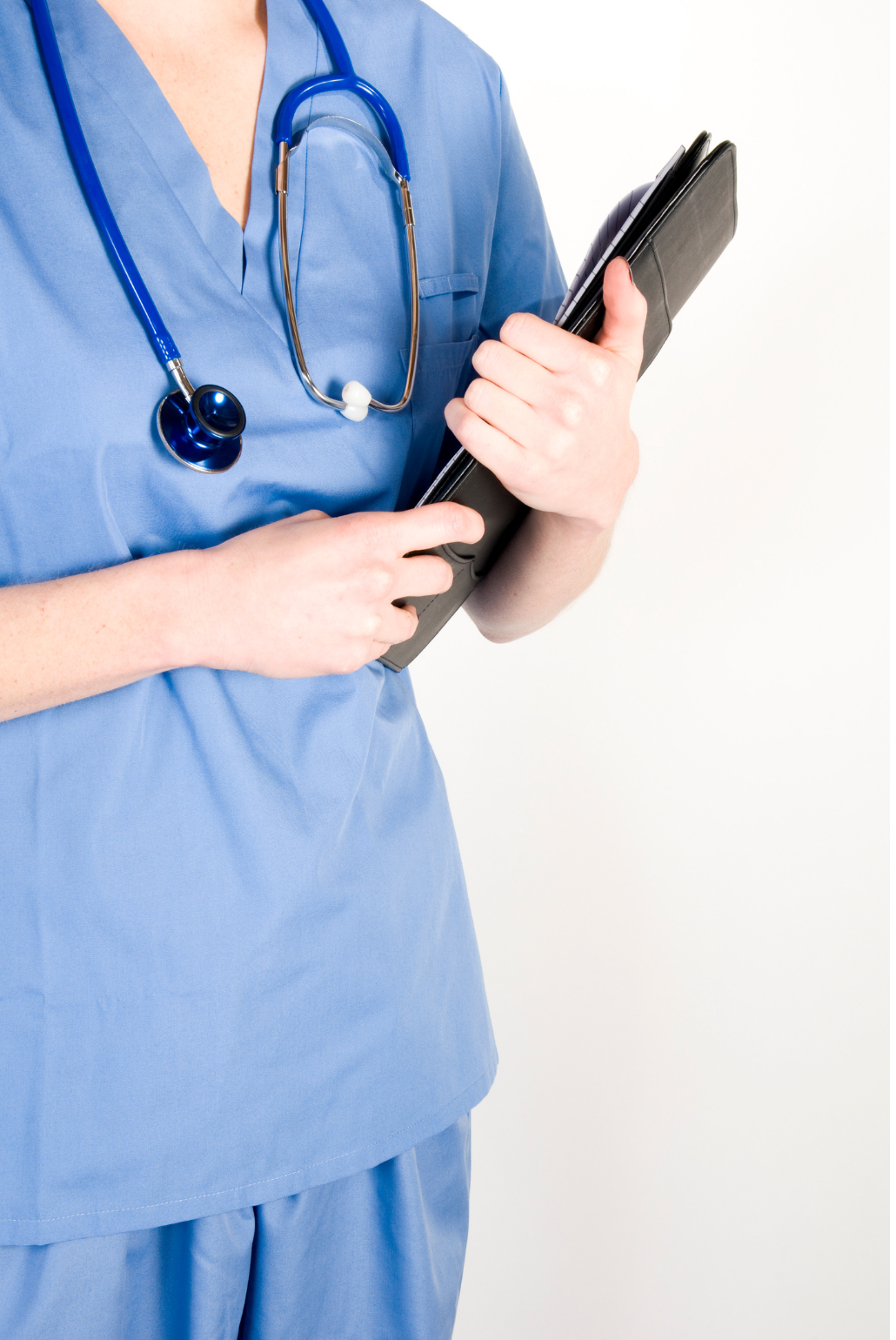 Improved patient care

Therefore™ can provide healthcare providers with instant access to patient information, such as medical histories, medications, and test results. This can help providers to make more informed decisions about patient care, reduce the risk of medical errors, and ensure that patients receive the appropriate treatment. Additionally, Therefore™ can help providers to track patient outcomes and identify opportunities for quality improvement.

Medical research

Therefore™ can help medical researchers to collect, analyze, and share large amounts of data, such as clinical trial results and genomic information. This can help researchers to identify new treatments, develop personalized medicine approaches, and improve patient outcomes. Additionally, Therefore™ can help to streamline the clinical trial process, by enabling researchers to collect and manage data in real-time and reduce the time and cost required for clinical trials.

Cost reduction

Implementing Therefore™ can help to reduce healthcare costs, by improving efficiency and reducing waste. For example, by providing instant access to patient information, healthcare providers can reduce the need for duplicative testing, which can help to reduce costs and improve patient outcomes. Additionally, by streamlining administrative tasks, such as billing and claims processing, Therefore™ can help to reduce administrative costs and improve revenue cycle management.
Therefore™ in Action
Stay compliant
Ensure confidentiality of patient files using precise permission sets and audit trails.
Document all processes, approvals, and requests for later reference or for audit purposes.
Automation – the closest you can get to buying time.
Automated workflows result in decreased errors; nothing is forgotten and tasks can be completed more quickly.
Stay compliant by documenting who did what at every step of the process.
Reduce errors by ensuring vital patient and administrative processes are completely correctly and promptly.
It works better when it works together.
Our integration with Microsoft Office Outlook, SAP, Microsoft Dynamics, and the possibility to integrate with dedicated school management systems via REST API guarantees all your information is easily available.
When your team works more efficiently, the bottom-line benefits.
Decrease administrative costs by keeping all patient records in a single case.
View a patient's health, financial, and legal information at once to immediately gain a comprehensive view of the current status.
Give providers and researchers time back so they can focus on outcomes rather than procedures.
A word on HIPAA compliance:
HIPAA stands for the Health Insurance Portability and Accountability Act. It is a United States federal law that was enacted in 1996. HIPAA is designed to protect the privacy and security of individuals' health information by establishing national standards for the handling of electronic health information.
HIPAA applies to "covered entities," which include health plans, healthcare clearinghouses, and healthcare providers who transmit health information electronically. Additionally, HIPAA also applies to "business associates," which are third-party entities that provide services to covered entities that involve access to protected health information (PHI).
To comply with HIPAA, organizations must take a number of steps to ensure the privacy and security of PHI. Here are a few key requirements:
Conduct a risk analysis: Covered entities and business associates must conduct a risk analysis to identify potential vulnerabilities in the handling of PHI and develop a plan to address those vulnerabilities.
Implement administrative, physical, and technical safeguards: Covered entities and business associates must implement administrative, physical, and technical safeguards to protect PHI from unauthorized access, disclosure, and use. These safeguards may include password policies, encryption of electronic PHI, and training for employees on how to handle PHI.
Develop and implement policies and procedures: Covered entities and business associates must develop and implement policies and procedures for handling PHI in compliance with HIPAA regulations. These policies and procedures should be regularly reviewed and updated as needed.
Enter into business associate agreements: Covered entities must enter into business associate agreements with third-party entities that handle PHI on their behalf. These agreements should specify the roles and responsibilities of the business associate with regard to HIPAA compliance.
Complying with HIPAA can be a complex process, and organizations must be diligent in their efforts to protect PHI. Failure to comply with HIPAA regulations can result in significant financial penalties and damage to an organization's reputation.
Therefore™ software can allow covered entities to achieve HIPAA compliance by helping them manage electronic Protected Health Information (e-PHI) in a secure and traceable way. The tools provided by Therefore™ generally make compliance possible thanks to its features relating to information access, integrity, and transmission security. Furthermore, Therefore™ provides tools for recording and maintaining audit logs as well as managing role-based access controls, including integration into frameworks like AD and LDAP. By combining Therefore™ software with appropriate procedures related to physical and administrative safeguards, covered entities can comply with the provisions laid out in the HIPAA Security Rule.
More information on the Health Insurance Portability and Accountability Act of 1996 (HIPAA) can be found on the website of the U.S. Department of Health and Human Services.