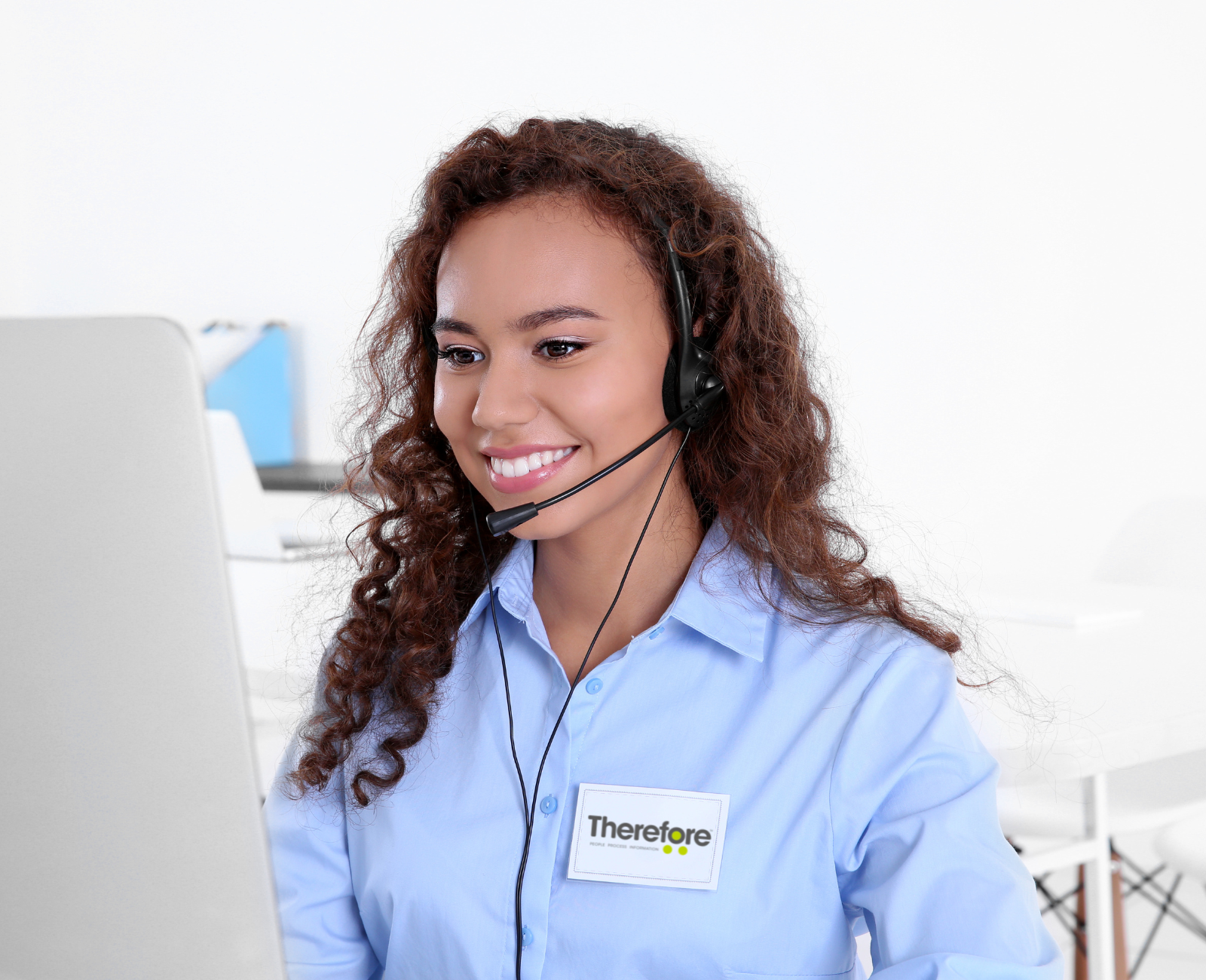 Therefore™ Technical Support
Our technical support team is committed to providing support to our customers. We work together with partner resellers to answer technical questions and requests.
How to get help
Our Support Team provides third-level support for Therefore™ software solutions. This means they step in when issues are escalated to them by local reseller support technicians.
Please check the FAQ below to learn more.
Support FAQs
Who can provide technical support for Therefore™ software?
The first line of support will be your local system administrator. This is generally someone in your IT department who is responsible for managing your company's Therefore™ system.
Many simple issues can also be resolved by consulting the Therefore™ technical documentation.
I don't know who the system administrator is -OR- I am the system administrator but still need help.
If your organization does not have an in-house system administrator, it's very likely that someone from a Therefore™ reseller manages your Therefore™ system. Please get in touch with the person or organization who sold or implemented Therefore™ in your organization.
If you are the system administrator and need help, your next point of contact is the technical support team of your local reseller partner team.
Not sure where to get started? Click the link below to view Canon's global support page. Select your region and country to get information about your local Canon team.
I don't have anyone at a reseller partner whom I can contact -OR- the person I am contacting is not responding to my requests.
We are sorry to hear that you are experiencing difficulties. If you are having trouble getting technical support from your local reseller organization, please contact the Therefore Support Team. In this type of situation, we will work with you to help you find the appropriate local resources that can provide technical assistance. Rest assured that your local support technicians will always have the backing of Therefore™ experts from around the world in order to assist you.
You can contact the Therefore Support Team at:
support@therefore.net
Can I get help directly from the Therefore Support Team?
The Therefore team is highly committed to providing technical assistance to all those in need. However, our customers' commercial agreements with their local reseller or partner organization require all technical support questions to be directed to their system administrator (first-level) or reseller support team (second-level). Reseller support teams may escalate complex issues that require expert knowledge to the Therefore Support Team (third-level).
We may not directly service requests from customers for first-level support.