Microsoft Teams App
26 October 2022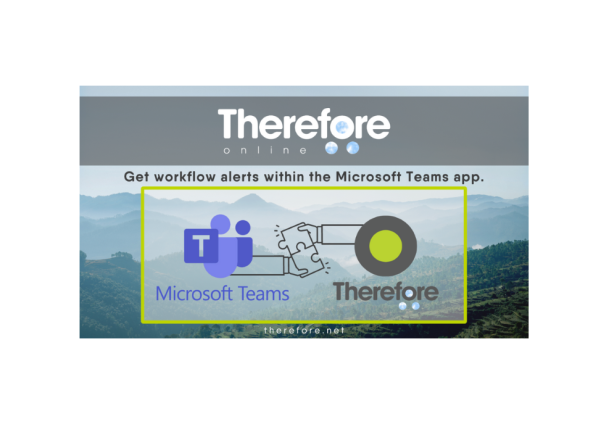 The Therefore™ integration with Microsoft Teams is now officially available in the Microsoft App Store.
Here is the link to AppSource: https://appsource.microsoft.com/en-us/product/office/WA200004745
What is it?
This app allows users to receive notifications and interact with Therefore™ workflows through Microsoft Teams. While the app is free to download, a Therefore™ user account is required for full functionality, and the integration must be configured by an administrator in the Therefore™ system. Please see the Therefore™ Online documentation for more details.
Requirements
As mentioned in the Fusion for Americas, the app will only work after Therefore™ Online has been upgraded to Version 28 in your region. Visit https://status.thereforeonline.com/ to see when the upgrade will be available in your region.
Keep in Mind…
Depending on the settings of the organization of the end user, admin approval might be required before someone can add the Therefore™ app to his or her Teams (note: by default, all certified apps are allowed).
If that is the case, an admin needs to explicitly allow the Therefore app in the Teams admin page.
For more information…
View our video below: