Therefore™ for Email Management
23 August 2022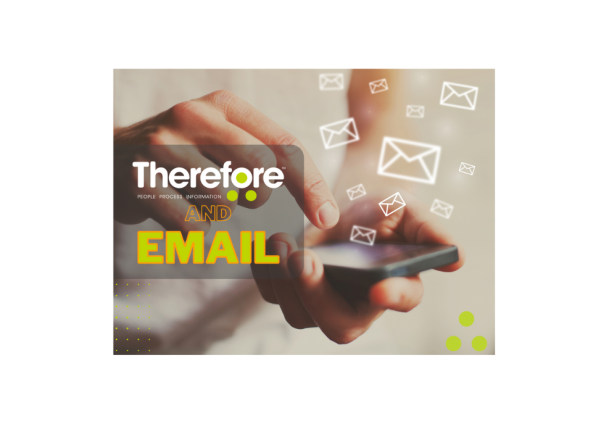 Therefore™ makes your emails more secure, traceable, and accessible. Emails can be better connected to the information flowing throughout your organization, helping you improve customer service, accelerate turnaround, and reduce errors.
Your email is full of valuable information that, without an IM solution in place, can be easily underutilized or even lost. Therefore™ provides several features that can help organizations optimize their mailboxes for their purposes.
Quickly save emails to Therefore™, either by drag & drop or with the integrated "Save to Therefore™" button in Microsoft Outlook.
Monitor emails in a pre-defined mailbox and automatically save them to Therefore™ without any user intervention. Use profiles to extract key information like the sender, subject, and date.
Emails saved into the system can be incorporated into a project or case, or initiate a workflow process to improve efficiency.
Some organizations will find it necessary to archive emails to reach regulatory compliance or some other end. Fortunately, Therefore™'s sophisticated secure archiving capabilities extend to email as well.
Maintain complete records of electronic communication.
Fast search and retrieval in the event of organizational need, audit, or eDiscovery.
Retention policies can easily be set to save emails for legally required periods.
Full control over who can view or delete email records.
Interested in learning more about email management with Therefore™? Join our upcoming webinar!
AMERICAS: August 25th, 2022 at 2:00 PM EST: https://therefore-events.zoom.us/webinar/register/WN_TA7zu2ZxTVCM4XJFijkqwQ
EMEA + ASIA: August 30th, 2022 at 10:00 AM CET / (4:00 PM SGT): https://therefore-events.zoom.us/webinar/register/WN_Kko0IcB3RJu24DBuBh9TnA