Therefore™ scores top marks in 12 categories!
22 November 2022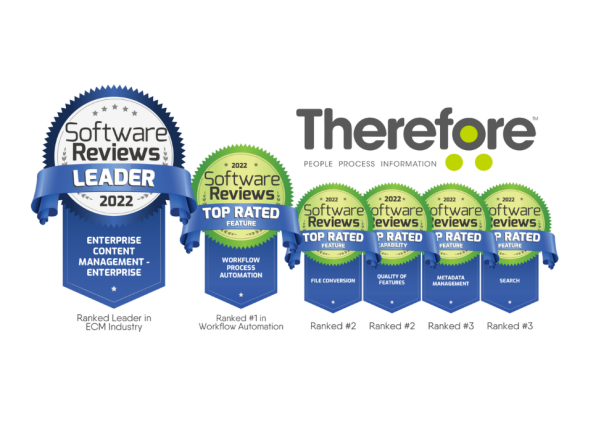 By now you've seen the news that Therefore™ was one of 14 different ECM products ranked by SoftwareReviews in their evaluation of the ECM landscape.
If you missed it, here it is: Therefore™ was determined to be in the "Leader" section of their Data Quadrant, as well as being recognized for having the #1 automated workflow processes on the market out of 14 evaluated products.
What you might have missed is that Therefore™ also ranked #2 or #3 in the following categories:
File Conversion – Ranked #2
Quality of Features – Ranked #2
Metadata Management – Ranked #3
Search Capabilities – Ranked #3
Therefore™ was also ranked in the top 5 for the following categories:
Breadth of Features
Product Strategy and Rate of Improvement
Vendor Support
Ease of Data Integration
Ease of Customization
Ease of Implementation
Capture Channels
To learn more, visit here: https://www.softwarereviews.com/products/canon-therefore