Therefore™ Wins DataMaster Awards for Best HR Solution and Outstanding ECM Solution
08 July 2022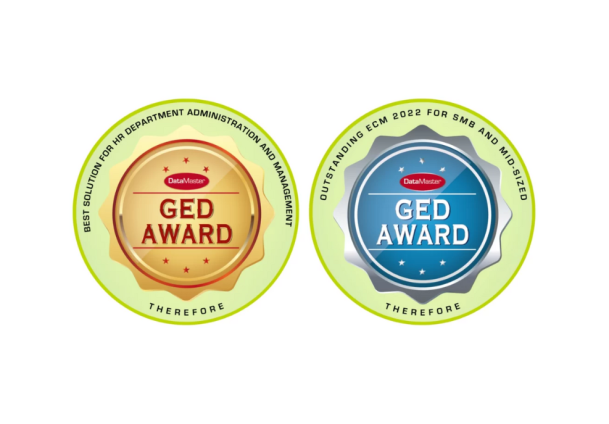 Time to celebrate!
Therefore™ has won two awards by DataMaster Lab, an independent French test lab for office machines and software solutions. Therefore™ solutions underwent a thorough analysis which included hands-on testing over the course of several days by DataMaster consultants trained on evaluating ECM solutions.
The result? Therefore™ has won awards for Best Solution for HR Department Administration and Management, as well as Outstanding ECM 2022 for Small and Mid-Size Businesses. This means the experts at DataMaster Lab all agree:
Therefore™ is the #1 ECM solution on the market for HR, and among the top ECMs overall!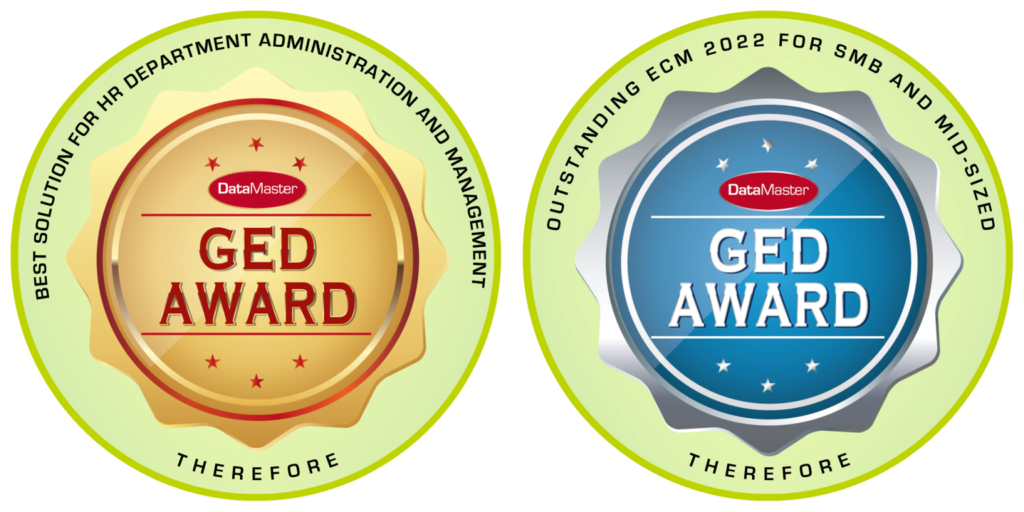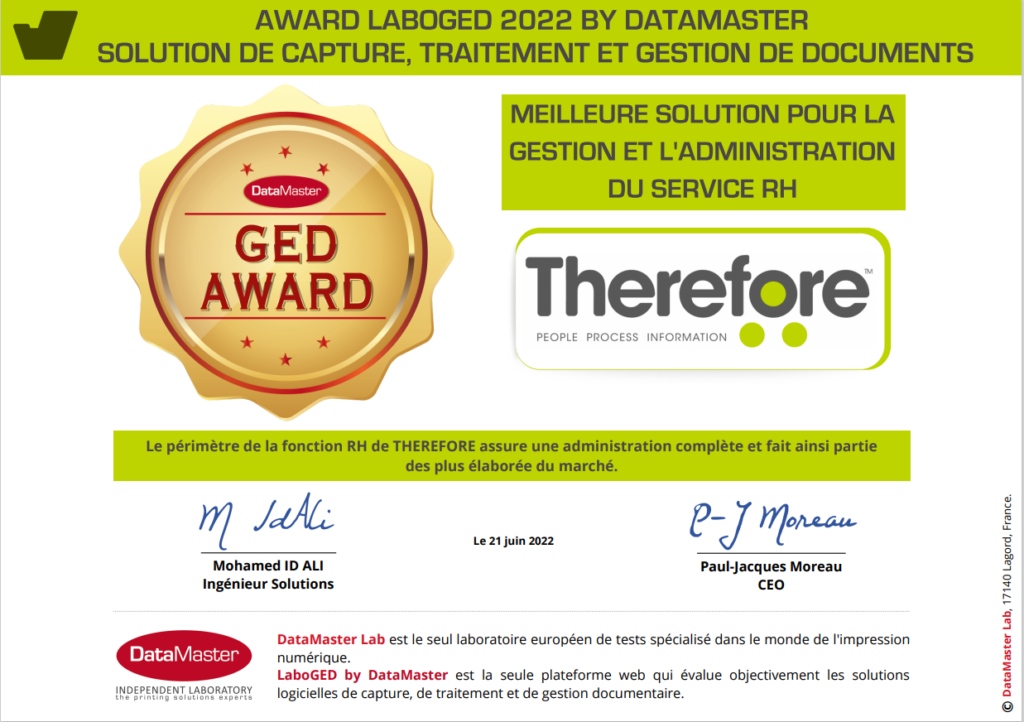 What is GED?
GED is a French acronym for Gestion électronique documentaire, translated as electronic document management in English, or the more commonly used acronym ECM.
About DataMaster Lab
DataMaster Lab is an independent test lab based near Rennes in France.  We have been testing office and production printing and imaging equipment in our own lab, or at manufacturers' or partner's premises – since 2009.  We analyze related software solutions too (document capture, content services, print accounting, follow me, fleet management, web to print, variable data, print ERP – etc.) as well as the simpler apps available on many office machines. Our aim is always to identify the main characteristics of all these products, and to evaluate their performance in real-world, business scenarios.
Find out more about DataMaster's Test Lab here.